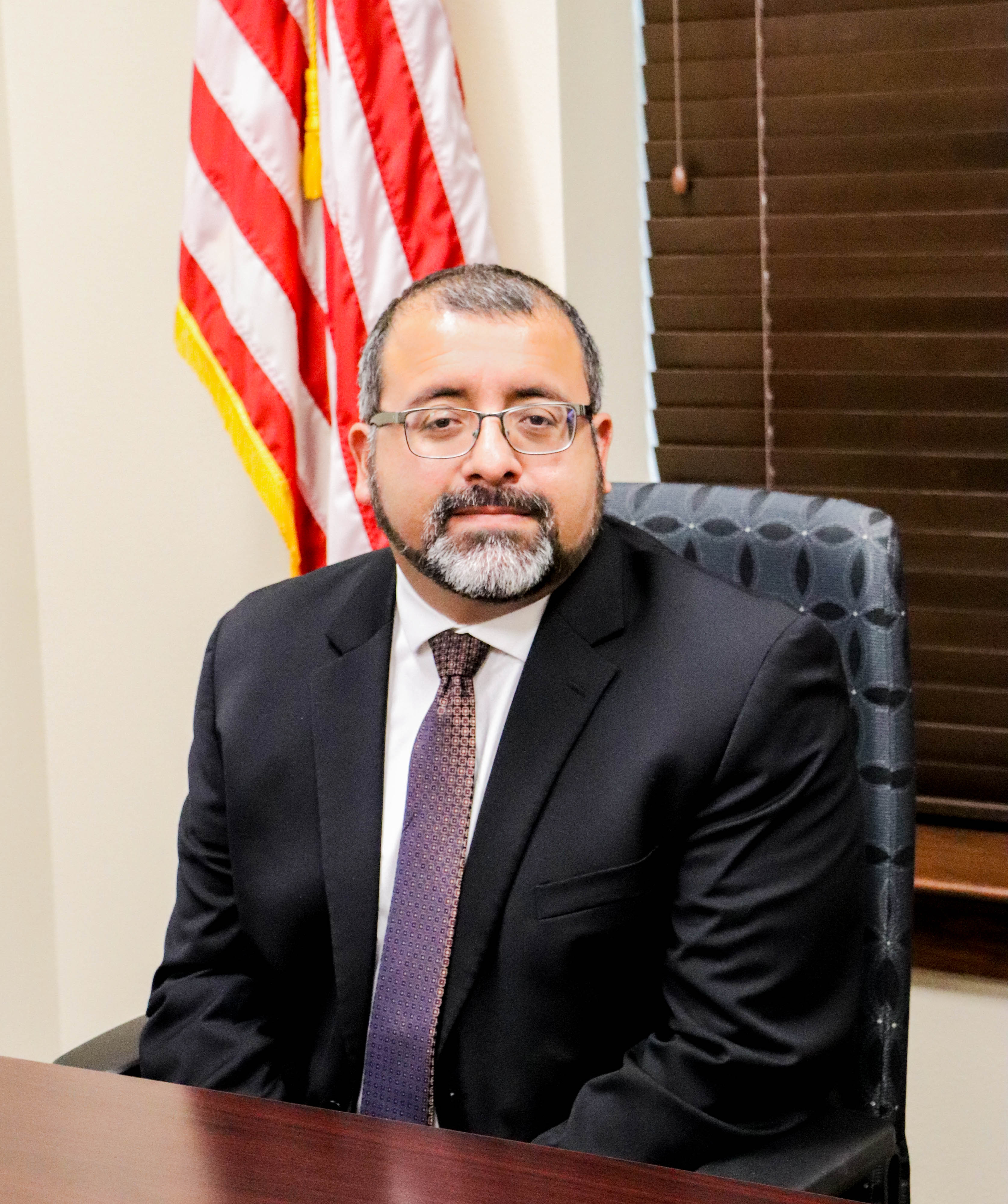 Contact Information
Attention: Rutilio "Rudy" Mora
Mailing: P.O. Box 1458 Kingsville, TX 78364
Physical: 400 W. King Kingsville, TX 78363
Business: (361) 595-8007
Fax: (361) 595-8035
E-Mail: rmora@cityofkingsville.com
Our mission is to provide complete engineering support for all of the City's Departments, Capital Improvement Program, the public and to provide a proactive approach to new development within the city. We work diligently to ensure that the City's infrastructure is built in accordance with the City Code and adheres to the highest standards of construction and engineering.
The Engineering Department administers technical support for 23 departments and various outside agencies and acts as a record keeper for the City's infrastructure records. We also archive engineering-related construction drawings, some of which date back over 80 years.
Our department is in charge of all roadway, drainage, traffic, utility and structural design work concerning our city and also coordinates bidding duties with in-house design and improvement of roadways, drainage facilities, water distribution systems and waste water collection systems.
We are divided into two main divisions: construction and development.
Construction
The construction division provides construction inspection and oversight for all roads, drainage areas, water distribution and wastewater collections systems.
Determines if all quality control and quality assurance requirements are being met for public infrastructure
Inspects all public infrastructure and facilities construction to ensure adherence to approved plans and specifications
Provides utility coordination to assure right-of-ways are cleared for any proposed improvements
Development
The development department performs a review of proposed streets and drainage areas for commercial and residential subdivision development. The review process is extensive with dozens of issues to review for each application to be subdivided. Technical support includes, but is not limited to:
Production of plans and specifications
Construction project inspections
Traffic control planning/engineering
Street and park lighting
Management, planning, design, construction, and maintenance of the City's building inventory
Management, planning, design, construction, and maintenance of the City's utility infrastructure inventor
Street Improvement Program
City of Kingsville has established the 10 year Street Improvement Program. This program focuses on the reconstructions on streets in accordance to the Street Rating System performed in January 2013. The map below will provide a quick visual reference for the conditions of the city owned streets and is updated quarterly as street have been completed.