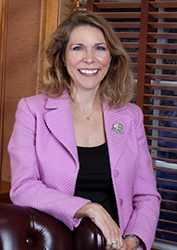 Contact Information
Attention: Courtney Alvarez
Mailing: P.O. Box 1458 Kingsville, TX 78364
Physical: 400 W. King Avenue, Kingsville, TX 78363
Business: (361)595-8016
Fax: (361)592-4696
E-Mail: attny@cityofkingsville.com
It is our sole mission of the legal department and it's employees to provide the highest quality legal services and representation possible in a cost efficient manner to protect the interests of the City of Kingsville.
The City Attorney's office provides legal counsel and representation for all city departments and officials. Our City Commission appoints a City Attorney to act as the chief legal officer and lead counsel for the city. The City Attorney works diligently to review and prepare all legal documents pertaining to the city and is key in other aspects of litigation, such as prosecuting persons in municipal court or representing the city and its officials in any lawsuits. They also make recommendations when the City receives proposals for public bids.
Our office also provides assistance and legal advice for any city-related issue. All other legal inquiries should be directed to the Nueces County Legal Aide Division, at (361) 888-0282, the Coastal Bend Legal Services at (800) 840-3379, or a private attorney.