Contact Information
Attention: Guillermo "Willie" Vera
Mailing: PO Box 213, Kingsville, Texas 78364
Business: (361)595-5778
Fax: (361)595-5781
E-Mail: tfadmin@kingsvilletaskforce.com
The Kingsville Specialized Crimes and Narcotics Task Force was initiated by former Sheriff Adan Munoz, Jr. in the early 1990s. Currently, the task force operates within the City of Kingsville and throughout Kleberg County.
The Task Force often works closely with federal agencies (i.e. DEA, FBI, IRS, U.S. Customs, A.T.F., U.S. Border Patrol) and other entities to assist them with large and complex investigations which have local, national, and international implications.
The Task Force currently has four marked interdiction units and three drug detection K-9s working U.S. Highway 77, a major narcotics thoroughfare. Since 9/11, our efforts have intensified because of the unprotected borders along the Texas-Mexico border. It has been determined by intelligence sources that drug cartels and terrorists have joined forces to infiltrate by crossing illegally into the United States.
The Task Force's staff is comprised of a Commander, an Assistant Commander, one Senior Special Agent, Special Agents, and one Administrative Assistant. The Project Director for the Task Force is the City of Kingsville City Manager, Vincent J. Capell, and is supported by the Kingsville City Commission.
Our goal is to stem the flow of illegal drugs from the south to the north and to investigate specialized crimes such as money laundering. We work proactively with all communities within Kleberg County to educate how illegal narcotics poison our society.
Our agents do anti-drug work in the local communities working undercover operations and investigations to help clean our area streets of drug dealers and make our area a safe and healthy place to live.
The Kingsville Task Force will aggressively enforce City, State and Federal laws related to special crimes through overt and covert investigations designed to identify, disrupt and eliminate the activities of criminal organizations. Our mission is to enhance the quality of life in the City of Kingsville, the communities within Kleberg County and surrounding areas by working in partnership with citizens to protect life and property, maintain order, understand and serve community needs and enforce the law in a manner consistent with community values and integrity.
We will continue to prevent crime through community involvement and provide a safe living and working environment.
We will continue to respect individual rights as well as our commitment to protect the safety of all persons within the community.
We will continue to strive for professionalism and integrity by maintaining high ethical and performance standards.
We will continue to train and provide professional skill development to enhance our effectiveness and to provide the safest possible environment for all our personnel.
We will continue to provide opportunities for our staff to have training on special interests and abilities which increase our overall effectiveness.
We will continue to remain committed to a cooperative team effort between all agencies.
We will continue to always have a pro-active approach to identify problems and provide solutions within the communities we serve and the agencies we assist.
Integrity

 We are committed to honesty and ethical behavior with each other and those who serve.

Public Service

 We provide the public with a high quality service which is fair, courteous, responsive, and efficient.  We are cognizant of the need to involve the community in creating a secure and safe environment.

Competence 

We maintain the highest standards of training for our personnel and monitor changes in new trends in the field of law enforcement.

Responsibility and Accountability

 We make effective use of our resources and provide a spirit of open communication within our community.  We always strive to earn the trust and support of our community.

Respect for Co-Workers

 We maintain a workplace environment based on a mutual respect which reflects an appreciation of the unique qualities of each individual who contributes to the overall success of our team.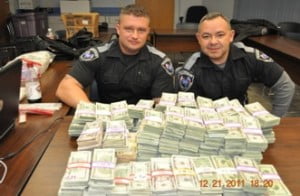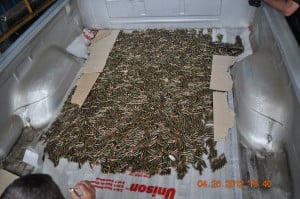 Contact Us
If you have information about a crime in our area, please contact us at (361) 595-5778.