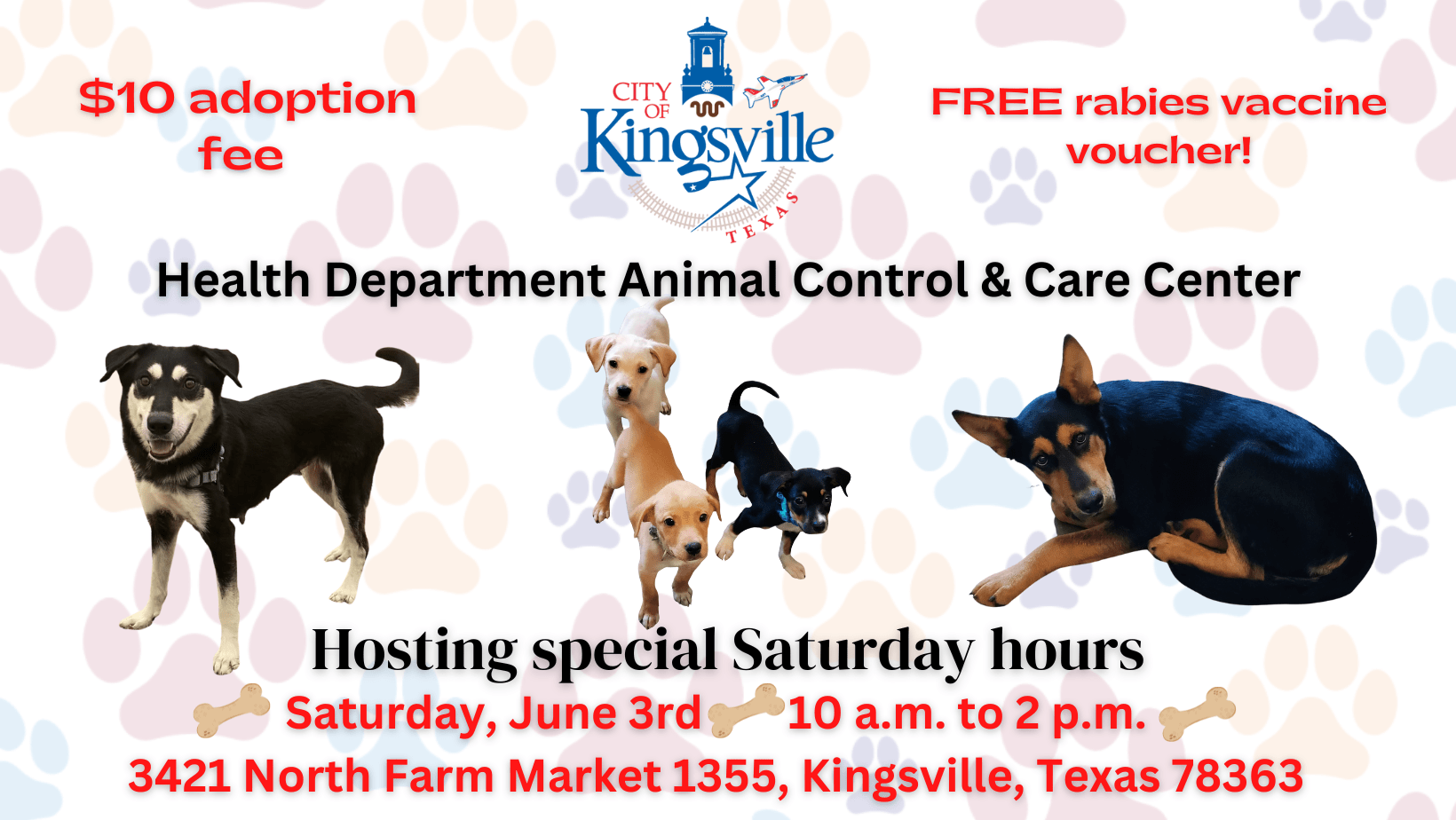 Individuals & rescues are welcome to stop by and browse a variety of dogs, cats, puppies and kittens during these extended Saturday hours.
Our Animal Control & Care Center WILL NOT accept any owner surrenders, stray dogs or cats on Saturdays.
Additionally, feel free to visit the facilities during normal adoption hours Monday through Friday from 9:30 a.m. to 11:30 a.m. and from 1:00 p.m. to 4:30 p.m.