Inquire at Park Office
**The pool can be reserved for private parties. If the pool is not reserved on Sat & Sunday evening it will be open.
Pool Rules
Swim only when a lifeguard is on duty.
Obey lifeguard instructions.
No running, pushing, swearing or horseplay.
All swimmers must have proper swimsuits. Women must have a lined swimsuit. Men must have lined swim trunks. All infants must have a plastic disposable diaper.
Only White Tee-Shirts are permitted to be worn in the water.
Children 9 & under must be accompanied by an adult at all times. Children 6 & under must have an adult in the water within arms reach at all times.
All children under 18 must have a parent sign a new emergency release form to enter the pool.
Pool Parties are not allowed during regular hours.
Inappropriate use of cell phones or cameras will result in dismissal from pool.
*Strict rules regarding flotation devices are in place at the pool for the safety of small children.
*A complete list of pool rules will be given out with release forms.
EVERYONE MUST HAVE A SIGNED RELEASE FORM ON FILE IN ORDER TO SWIM!
Brookshire Pool
2pm – 9pm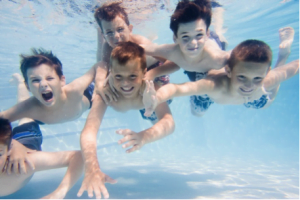 1519 E. Kenedy Ave.
Kingsville, TX 78363
#361-592-7061
sign up at nixle.com to get cell phone updates on the pool