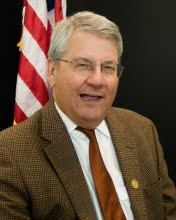 Contact Information
Attention: Sam Fugate
Mailing: P.O. Box 1458 Kingsville, TX 78364
Physical: 400 W. King Avenue, Kingsville, TX 78363
Business: (361)595-8001
E-Mail: mayor@cityofkingsville.com
Kingsville has always been my home and it gives me no greater pleasure than to give back to the community through public service. I have served on the Kingsville Independent School District Board of Trustees for the past nine years. I am also an active member of the Kingsville Chamber of Commerce and the Hispanic Chamber of Commerce. My involvement with the Douglas Youth Center, the Javelina and Brahma Booster Clubs stems from their supportive role they play in the community.
Born on December 30, 1953, in Kingsville, I attended Flato Elementary, Memorial Junior High school and H.M. King High School, graduating in 1972. I received a business degree in finance in 1976 from Southwest Texas State University and earned a Jurisprudence Doctorate from St. Mary's University in San Antonio in 1978. For the last twenty years, I have practiced law in Kingsville.
I love to fish, golf and hunt, and there's no better place for this than South Texas. I am married to Darlynn Evetts, who is a kindergarten teacher at Santa Gertrudis School, and am the proud father of four children, Nathan, Beth, Sammy, and Shane.