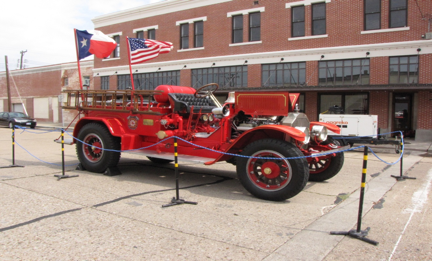 KVFD Engine #1 original front line Pumper purchased by the City Of Kingsville in 1925 to help protect property and save lives.
KVFD Engine #1 is in working condition and is maintained by the Kingsville Volunteer Fire Dept.
KVFD Engine #1 is one of many icons of the City Of Kingsville which reminds us of the great historic town we live in.