City of Kingsville Storm Recovery Underway
June 7, 2019
Kingsville, TX – The city of Kingsville experienced strong storms last night starting at around 7:30 p.m. The system traveled into the city from the Northwest and continued east. The National Weather Service has deployed an assessment team to determine if we experienced straight line winds or a tornado.
Kingsville emergency crews received mutual aid during the storm from Kleberg County Fire, Nueces ESD 3 and Alice fire. There were no major storm related injuries reported.
At last update, AEP reported approximately 60% of the city remains without power. At the peak of the outage, 9,600 residents were without power. Crews worked through the night to restore power by priority. As of noon, power was restored to approximately 3,500 locations beginning with hospitals, the sanitation facilities and the water plant.
As crews work to restore power and clean up damage today, the city of Kingsville is asking all residents to take precautions. The heat index could exceed 110 degrees today and it is essential that residents and volunteers remain hydrated during cleanup. Also, be sure to take breaks in a well-ventilated location.
Due to power outages, many street lights are not functional. Please be patient and obey 4 way stops. There have been minor accidents as a result of the power outages. The city's municipal building on Kleberg Avenue is closed due to power outages. Staff has been moved to city hall and phone lines are operational. The train depot is also closed as a result of power outages today. All city staff are working today and additional public safety staff are on hand to address the public's needs. Texas A&M Kingsville has closed for all non-essential personnel. They are estimating most of the clean-up to be complete by Monday. Power has been restored at the dorms and in the dining hall, which are now operational.
AEP has called on additional resources and more crews are on the way now. They estimate that 95% of outages will be restored by 8 p.m. tomorrow.
There are two brush staging areas that are operational now. One at the trash off drop off location at 6th and Avenue B and a second at Precinct 4, located at Santa Gertrudis and 14th Street. These locations are accepting brush ONLY.
The City of Kingsville will hold a press conference with additional updates at 2 p.m. today outside City Hall located at 400 West King Avenue.
Media may direct inquiries to Janine Reyes, City of Kingsville Tourism at (361) 455-5946.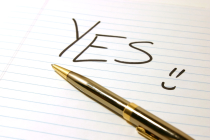 Agenda – January 13th, 2020 Agenda Packet – January 13th, 2020
Small Town Charm, Texas-Sized Pride
Nestled between the sparkling Texas Riviera to the east and the rugged Brush Country to the west, Kingsville is where modern industry meets the history of the Old West. A centennial city, Kingsville is steeped in tradition and rooted firmly in the unique legacy of South Texas. Founded by Henrietta M. King and named after Captain Richard King, Kingsville is surrounded by acres of flourishing wildlife and natural beauty and is home to several of South Texas' most famous institutions such as the King Ranch, Texas A&M University-Kingsville, Caesar Kleberg Wildlife Research Institute, the National Natural Toxins Research Center, Coastal Bend College and Naval Air Station Kingsville.
Like many great cities, Kingsville has undergone many changes since its inception, but a new age is dawning that will solidify its reputation as the leading center of ranching, trade, industry and technology.  Our strong educational system, a growing economy and a small town atmosphere makes Kingsville the ideal place to raise your family.