Winter Storm Inga Information
DUE TO INCLEMENT
WEATHER  CONDITIONS
CITY OFFICES WILL BE
CLOSED THIS AFTERNOON
 JANUARY 16, 2018 AFTER 3:00 P.M.
CITY OFFICES WILL REOPEN AT 10:00 A.M.
ON WEDNESDAY, JANUARY 17, 2018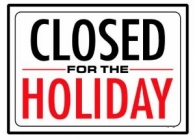 City Sanitation, City Hall, and other Administrative Offices will be closed on Monday, May 27th, 2019 in observance of Memorial Day.    The City Sanitation garbage pick-up schedule will temporarily change for the week of May 27th through June 1st, 2019.   Residential Sanitation Schedule Monday/ ...
Small Town Charm, Texas-Sized Pride
Nestled between the sparkling Texas Riviera to the east and the rugged Brush Country to the west, Kingsville is where modern industry meets the history of the Old West. A centennial city, Kingsville is steeped in tradition and rooted firmly in the unique legacy of South Texas. Founded by Henrietta M. King and named after Captain Richard King, Kingsville is surrounded by acres of flourishing wildlife and natural beauty and is home to several of South Texas' most famous institutions such as the King Ranch, Texas A&M University-Kingsville, Caesar Kleberg Wildlife Research Institute, the National Natural Toxins Research Center, Coastal Bend College and Naval Air Station Kingsville.
Like many great cities, Kingsville has undergone many changes since its inception, but a new age is dawning that will solidify its reputation as the leading center of ranching, trade, industry and technology.  Our strong educational system, a growing economy and a small town atmosphere makes Kingsville the ideal place to raise your family.