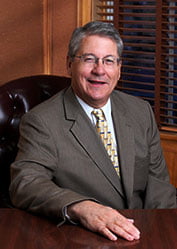 On behalf of the City Commission of the City of Kingsville, we welcome you and are pleased that you have taken an interest in our city's website to learn more about our community.
Our citizens place a high priority on preserving the character of our city in order to maintain our unique identity as we grow. You will quickly see that Kingsville retains its small-town character in a region that is experiencing rapid growth. Kingsville is the home of the King Ranch, Texas A&M University-Kingsville and Naval Air Station Kingsville.
We hope you will have the opportunity to visit, if you don't already reside here, and enjoy our city's many attractions such as the King Ranch, the King Ranch Museum, Historic Downtown Kingsville, and the Conner Museum. Our historic downtown is complete with specialty shops, several fine restaurants and many historic buildings. The surrounding historic district is a great way to experience Kingsville's well-preserved past.
Once again, we wish you a warm welcome and many happy returns.
Sincerely,
Sam R. Fugate, Mayor